Glowing Radiant Skin, naturally
Regular price
$278.00 CAD
Regular price
Sale price
$278.00 CAD
Unit price
per
Sale
PREORDER
1 L Bulk Plastic Jar for refilling purposes.
An All-Natural Mineral Sunscreen that's Luxurious and Creamy. Gently scented ith Lavender, Certified 30 SPF and Broad Spectrum. Made in Canada without UV chemical filters and is suitable for ages 6 months +. Perfect for Baby, Face and Body. Spreads on easily. Uses sustainable ingredients that are ethically sourced. Reef and environment friendly.

A Worry-free formula that's safe for our family and yours, so you can feel good about what you put on your skin!
Health Canada Approved Product. NPN. 
Ingredients

Non-Nano Zinc Oxide 20.02%
Caprylic capric triglyceride
Bees wax
Shea butter
Cera bellina
Polyhydroxy stearic acid
Argan Oil
Mica powder
Seabuckthorn oil
Raspberry seed oil
Vitamin E
Lavender Lavendula officinalis EO
Aloe vera powder
View full details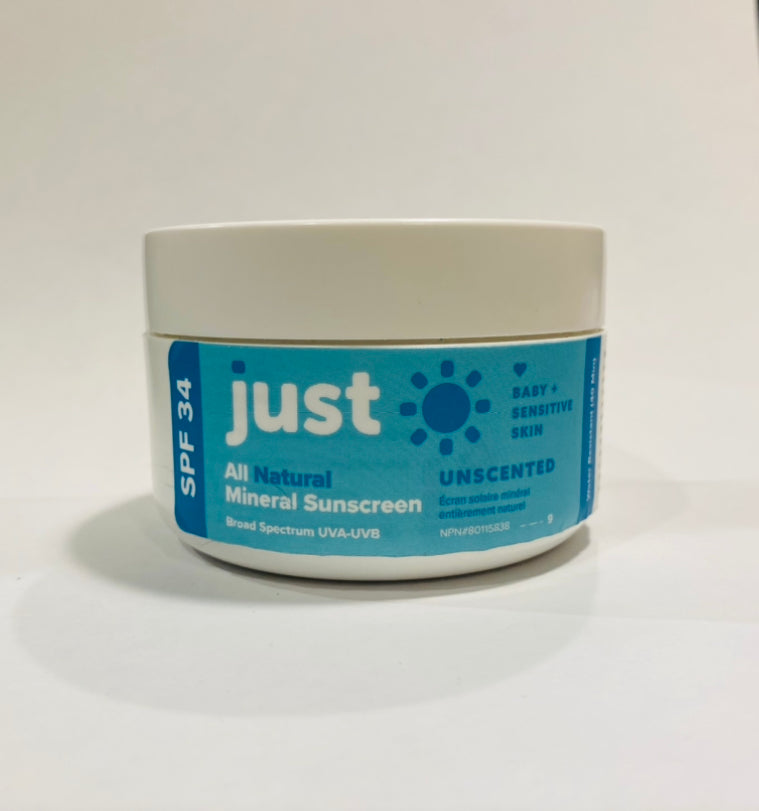 Love this Formula!
I have tried many sunscreens (including making my own!) and this one takes the cake on application and effectiveness! We don't have to sacrifice our planet or our health in order to stay safe in the sun!
1 L Bulk Plastic Jar Original Lavender Scented Body Sunscreen SPF 30
All of our sunscreens are dermatologist tested and are certified as non-irratant or hypoallergenic, making them a great option for sensitive skin.
Our vision is to grow our company using sustainable methods that help decrease our carbon footprint, and one that supports our mother earth through give-back programs.
My family and myself have tried many types of mineral sunscreens and we will never use another sunscreen other than Just Sun. I absolutely love this product and it's made locally! It feels amazing, great quality, and best of all it's safe for my whole family. Krysta T, Dental Hygienist
Krysta T, Dental Hygienist
Our new favourite sunscreen! It smells like lavender (love this part), the ingredients are clean, and it goes on a lot nicer than other natural sunscreens we've used before (much easier to put on squirming kiddos without the white left over mask) 10/10!
Ashley K, Life Coach
Out of all the natural sunscreens I've used, this one is my favourite! No white residue, glides on easily, and smells soft and lovely. By far, my most favourite all natural, mineral sunscreen! Used it on my two blonde kiddos while visiting the salty Black Sea, and it kept them well protected.
Tara J