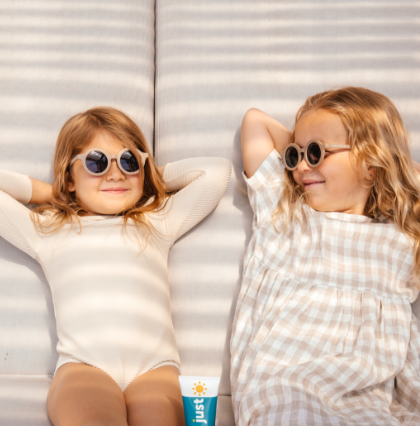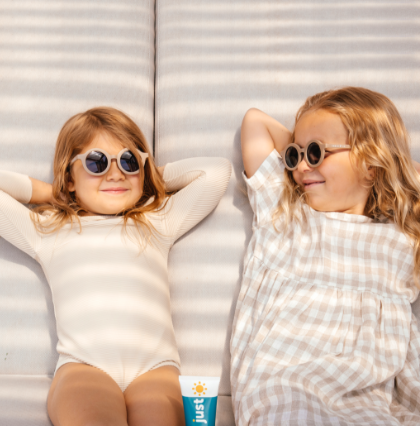 Nice to meet you!
We are a local company in Kelowna, BC creating all-natural sun care products that are made without the use of harsh chemical UV filters.
Just Sun was born out of a desire to provide a healthy, natural alternative to traditional sun protection products. Our goal is to set a standard for healthy sun protection by using 100% all-natural ingredients, which not only protect your skin, but nourish it too! We are striving to offer products that supersede in safety, quality and environmental responsibility.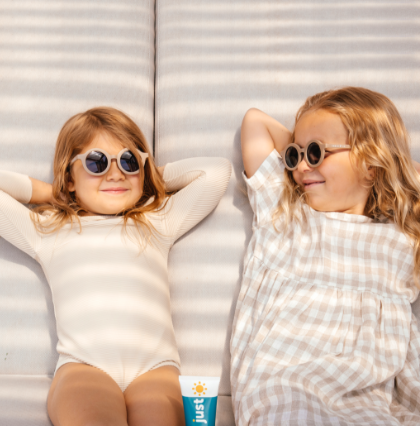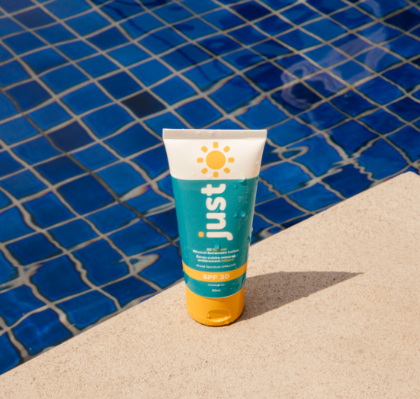 Our vision for company growth includes expanding our product line to include a daily tinted SPF, SPF lip balm, a sport/children's waterproof sunscreen, after-sun care and more. We also look forward to removing plastics from our packaging and to contribute to give-back programs both within our community and globally.
Our vision
A world where healthy skin goes hand in hand with supporting our bodies and our planet.
All of our sunscreens are dermatologist tested and are certified as non-irratant or hypoallergenic, making them a great option for sensitive skin.
Our vision is to grow our company using sustainable methods that help decrease our carbon footprint, and one that supports our mother earth through give-back programs.
My family and myself have tried many types of mineral sunscreens and we will never use another sunscreen other than Just Sun. I absolutely love this product and it's made locally! It feels amazing, great quality, and best of all it's safe for my whole family. Krysta T, Dental Hygienist
Krysta T, Dental Hygienist
Our new favourite sunscreen! It smells like lavender (love this part), the ingredients are clean, and it goes on a lot nicer than other natural sunscreens we've used before (much easier to put on squirming kiddos without the white left over mask) 10/10!
Ashley K, Life Coach
Out of all the natural sunscreens I've used, this one is my favourite! No white residue, glides on easily, and smells soft and lovely. By far, my most favourite all natural, mineral sunscreen! Used it on my two blonde kiddos while visiting the salty Black Sea, and it kept them well protected.
Tara J